In The Press
Carter Construction kitchen remodel featured in Everett Herald
Working with space planner and interior / kitchen designer , Chandra Sadro (www.sadrodesign.com) Carter Construction remodels this small Everett cottage kitchen into a space-saving gem.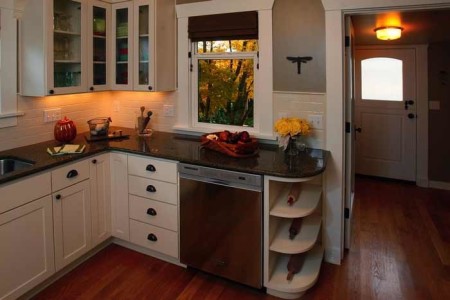 Space-saving kitchen remodel tips from Chandra Sadro: 
Custom cabinets: To make the most of a small kitchen footprint, custom cabinets, although typically more expensive, might be worth it.  Width and heights can be adjusted so extra storage spaces added in.  "You can really use every inch," Sadro said.
White painted cabinets, paired with creamy white backsplash tiles, seem to recede, making the kitchen feel larger than its actual size.
---
Everett Historic Home Tour
Saturday. September 11th, 10:00am -4pm
Carter Construction joins the 6th Annual Historic Everett Home Tour  & Restoration Fair.
A recent historic home remodel by Carter Construction will be included on the self-guided tour of historic North Everett homes. Mike Carter of Carter Construction will be available to answer home remodel & restoration questions in the exhibitor hall in the Commons at Trinity College located at 2802 Wetmore Ave, Everett WA.
Tickets & maps will be available at Van Valey House, 2130 Colby Ave, Everett WA. For more information on the tour, visit Historic Everett's website at www.historiceverett.org
www.MikeCarterConstruction.com
---