Home Remodeling
With over 25 years' experience as a professional home remodel contractor, Carter Construction can design a remodeling plan to update and increase functionality of any part of your home. Whether you're looking to add a patio deck, expand a closet, or a complete kitchen remodel or bath remodel, no job is too big or small for Carter Construction and our team of professional remodelers.
Our home remodeling services include:
Kitchen Remodel
Bathroom Remodel
Garage Construction
Cottage or New Home Construction
Custom Cabinetry
Home Remodel, Renovation & Room Additions
Patio, Decks & Fencing
Concrete Foundations & Retaining Walls
Window Replacement
Roofing & Roof Repairs
Siding
We understand that it can be a bit overwhelming to find a reliable & professional home remodel contractor. We've all heard stories and watched TV programs of home remodels gone bad because of inexperienced remodeling contractors in over their head and going over budget!
That is why Carter Construction can offer a long list of referrals from past clients and will provide a detailed written quote, so you know exactly what to expect at each phase of your remodel. From design drawings to completed project, Carter Construction has the skills, knowledge and experience to get your home remodel done right – on budget and on schedule.
---
Kitchen Remodeling

As the most "lived in" room in your house, the kitchen is one place you really want to maximize your space. Whether you are looking to simply build a kitchen island or completely update the look of your kitchen, our highly-experienced team will help you every step of the way. We will collaborate with you to come up with an efficient, cost-effective and exciting design, transforming your kitchen into the centerpiece of your home.
From electrical, plumbing and HVAC installation to flooring,  cabinetry, tile back splash, finish carpentry, and paint, Carter Construction's team of skilled craftsmen take care of everything. All you need to do is share your vision with us, we'll take care of the rest.
Kitchen remodeling is no small decision. We understand that and are more than happy to answer any and all of your questions.  Our construction expertise makes home remodeling easy.
---
Back To Top
Custom Garage Construction

Of the many home improvement projects you might be considering, a new garage is guaranteed to increases the resale value and desirability of your home. In addition to protecting your vehicles, a custom garage provides a multitude of uses from storage to work areas, and if you plan and build it correctly, a new garage can add charm and character to your home. Whether you're looking to increase your property value, keep the rain and cold away from your vehicle, or wanting a custom garage and workshop for your acreage, Carter Construction Inc. is a local garage builder with the expertise to build it right.
Working with you, we will develop construction drawings that meet your needs and local building codes. Typically, each vehicle requires 10 feet in width and 20 to 22 feet in depth, but if you have an over-sized pickup, you'll need at least 12 feet in width and 24 feet in depth. Consider if you want a traditional 24-30" man door in your garage, or would a wider 36" be easier to move your over-sized items into storage?
What items are you planning on storing in the garage? Lawnmowers don't take up much space, but seasonal items like snowmobiles, bicycles, canoes/kayaks and motorcycles require more space planning. An off-center overhead door will provide more uninterrupted storage on one side of the garage for these items.
New garage construction is a major project but we make it easy for you, conforming to all local zoning and building laws.  Give us a call today for an estimate.
---
Back To Top
Bathroom Remodel

Did you know that the average investment return on a bath remodel project is typically around 80 percent? But bathroom remodeling can be an overwhelming process. From sinks and custom cabinets to faucets and tile patterns, it's easy to get lost in details of the project.  Your decision to remodel a bathroom may be out of necessity or just the desire to make the room you spend time in every day more like a spa. Either way, your bathroom should help you prepare for the day ahead and unwind at the end of the day.
Sometimes all you need to do is replace cabinets & fixtures to update your bathroom and enhance your home's value.  Or perhaps you plan a bigger renovation, where you are changing the bathroom floorplan, moving walls and plumbing to create the perfect spa-like master bath retreat.
Large or small bath remodel projects, Carter Construction can assist.  We strive to make bathroom remodeling projects as affordable and stress-free as possible. We know that a bathroom should be beautiful and functional, since it serves as both a sanctuary and a valuable asset to your home.
---
Home Repairs & Maintenance
Not every job is a major renovation.   We are here to help, offering the following home maintenance construction services: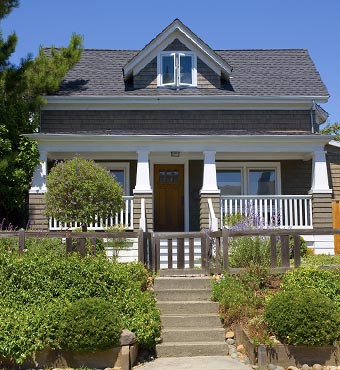 Concrete foundations, retaining walls and patios
Window replacement & installation
Custom Cabinetry
Demolition
Framing & Drywall repairs
Fencing
Flooring
Heating & Gas repairs
Interior & Exterior painting
Roofing & Roof repairs
Porch & Deck construction
Minor Plumbing & Electrical repairs
Siding
Tile flooring & backsplash
---
Back To Top
Basement Remodeling
Renovating your basement is a great way to increase the livable square footage and value of your home. The first step in renovating is to decide what you want to do with the unfinished basement. There are so many options available, including a family room, home theater media room, an extra bedroom and bathroom, or a home office.
Whatever design you are looking for, we will work with you every step of the renovation and build a basement you will love. Carter Construction is full-service residential contractor. We have expertise across several disciplines, including plumbing, electrical work, lighting and construction, to create a cost effective and efficient process for unparalleled basement renovations.
Back To Top